Past Performances
---
2015
Mike Haskey's Leger Enquirer Video
Tricia Peters, jessA Weber from the N.IL Justice League: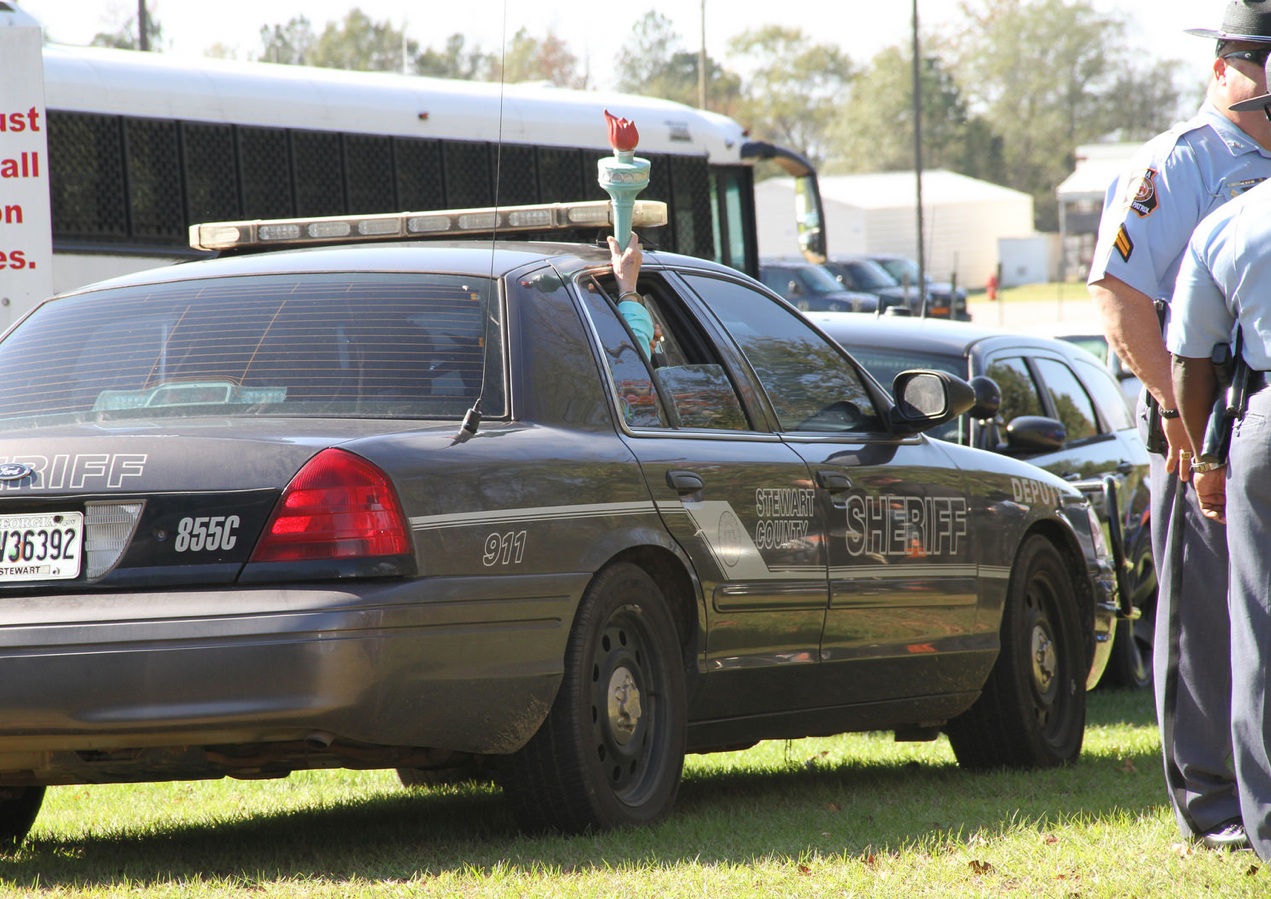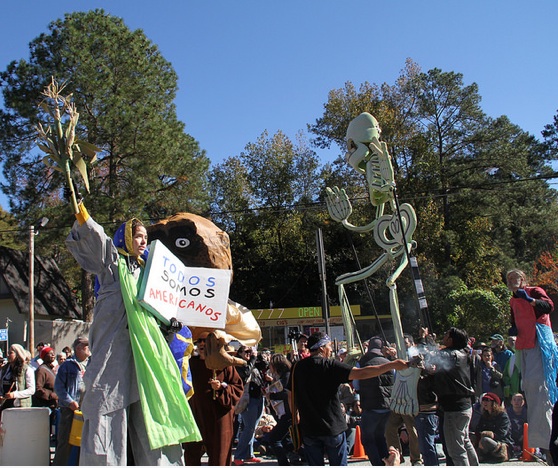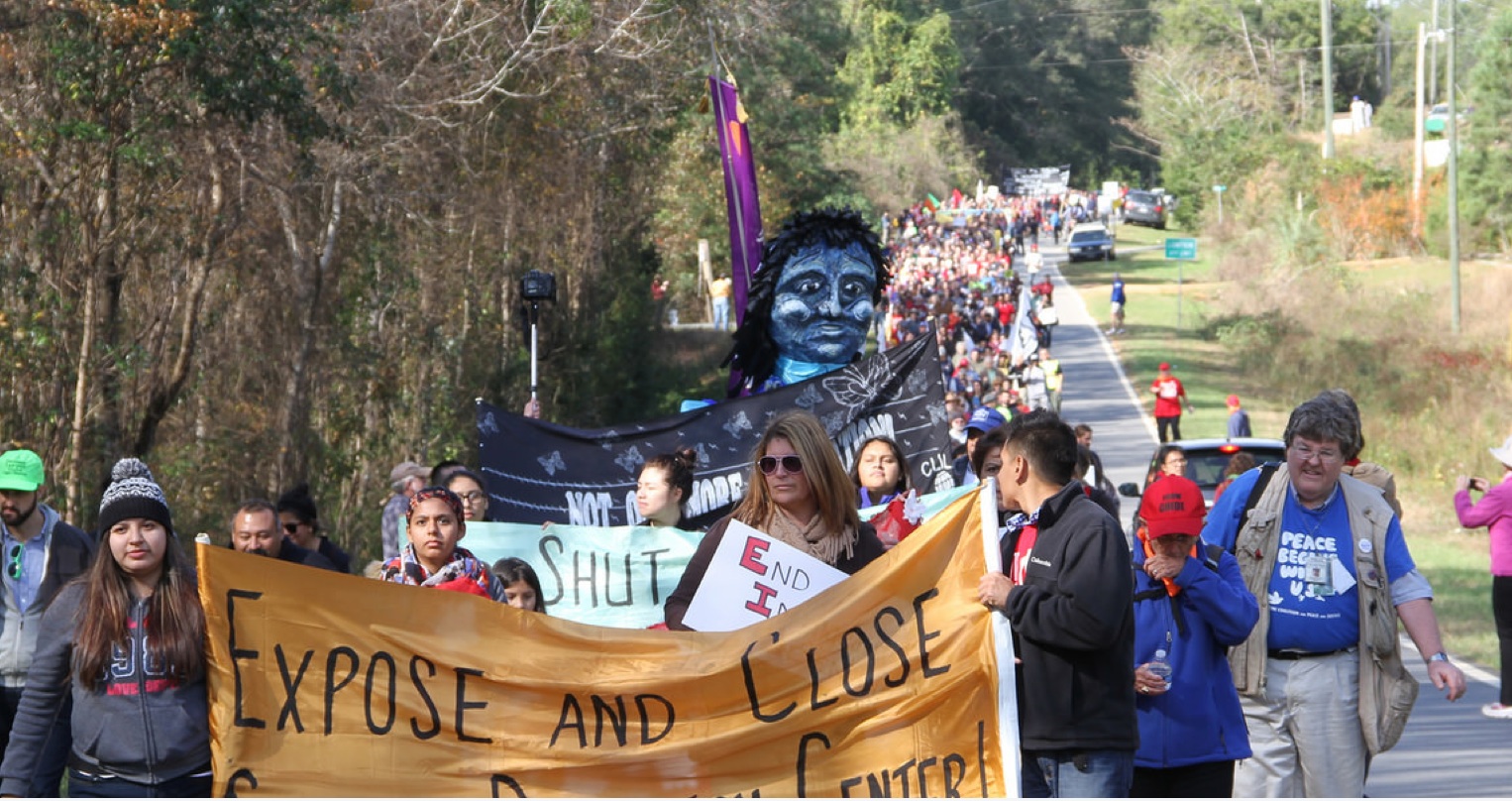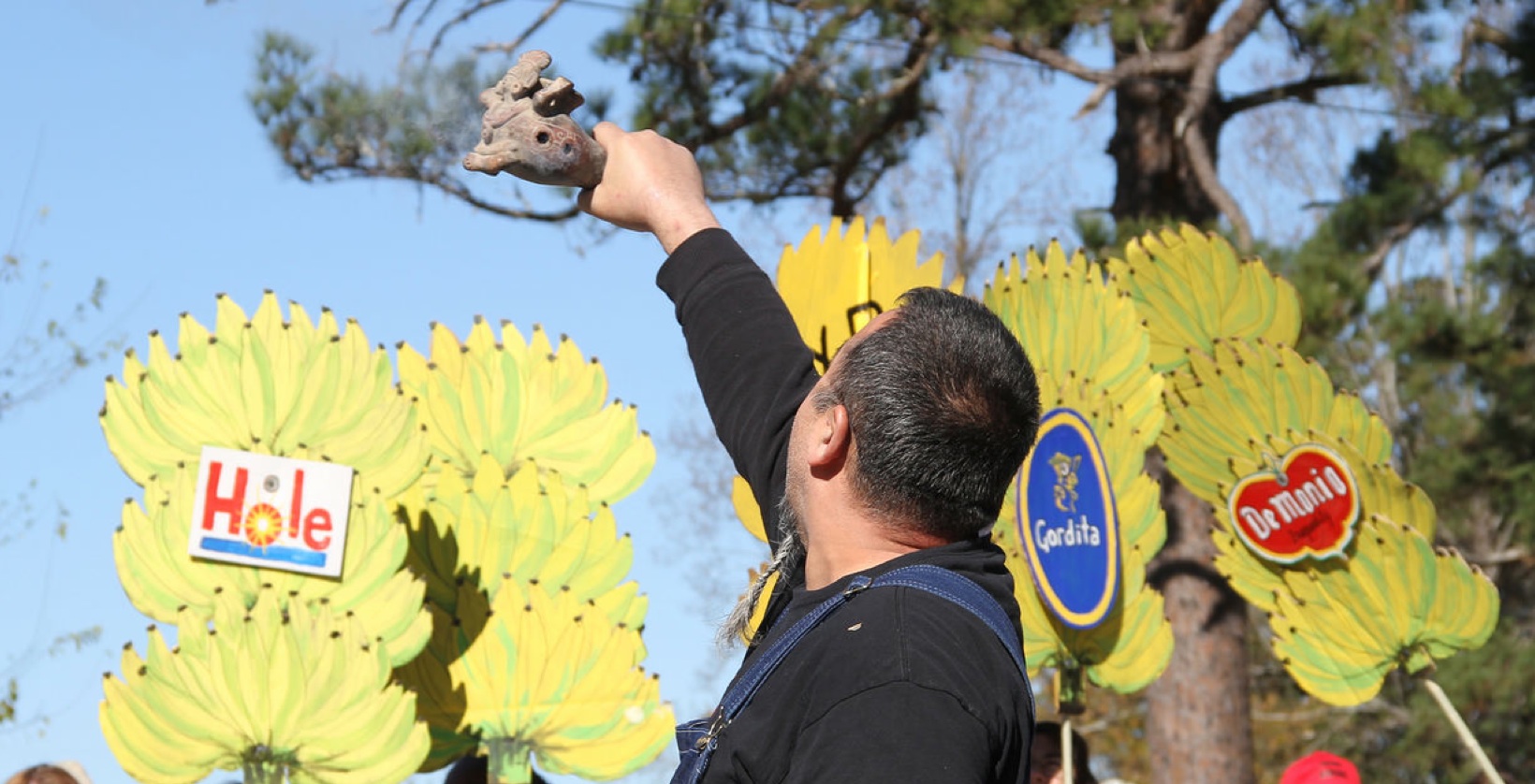 David Stocker's Counterpunch Article
---
2014
we need your help to fix this website...
---
2013
---
2012
---
2011
---
2010
---
2009
we need your help...
---
2008
With sad hearts that assassains are still being trained with our tax dollars, we look forward to another year of radical spectacle. This year we are joined by members of the Atlanta Sedition Orchestra, as well as the usual suspects.
---
2007
School of the Americas Watch 2007!!! November 7-19
Puppetistas on Bikes: Fifth Annual Southeast Tour November 7-12, 2007
bicycled down the road from Knoxville to Fort Benning, and presented a brand new circus, "Thieves of Fire", in their annual tour to help shut down the U.S. Army School of the Americas.
The show presented Uncle Sams's Little Global Circus with their provocative mix of circus, puppetry, political satire and original music. "Thieves of Fire" takes a farcical look at just what might happen at the SOA as a result of several countries decision to stop sending military officers and police to learn torture and cruelty.
In Columbus
Build and rehearse: November 12 to 16
Community Performance with Bread & Puppets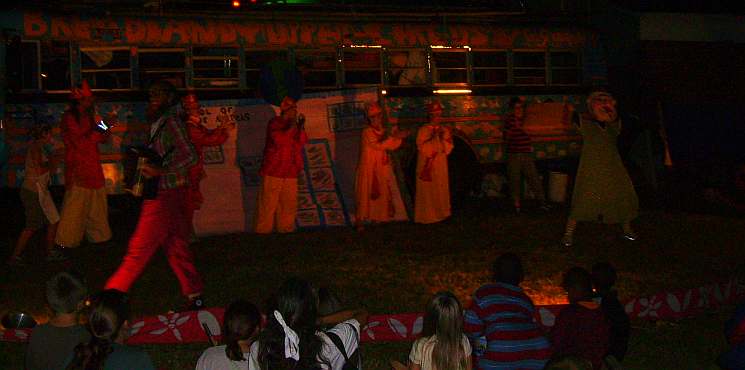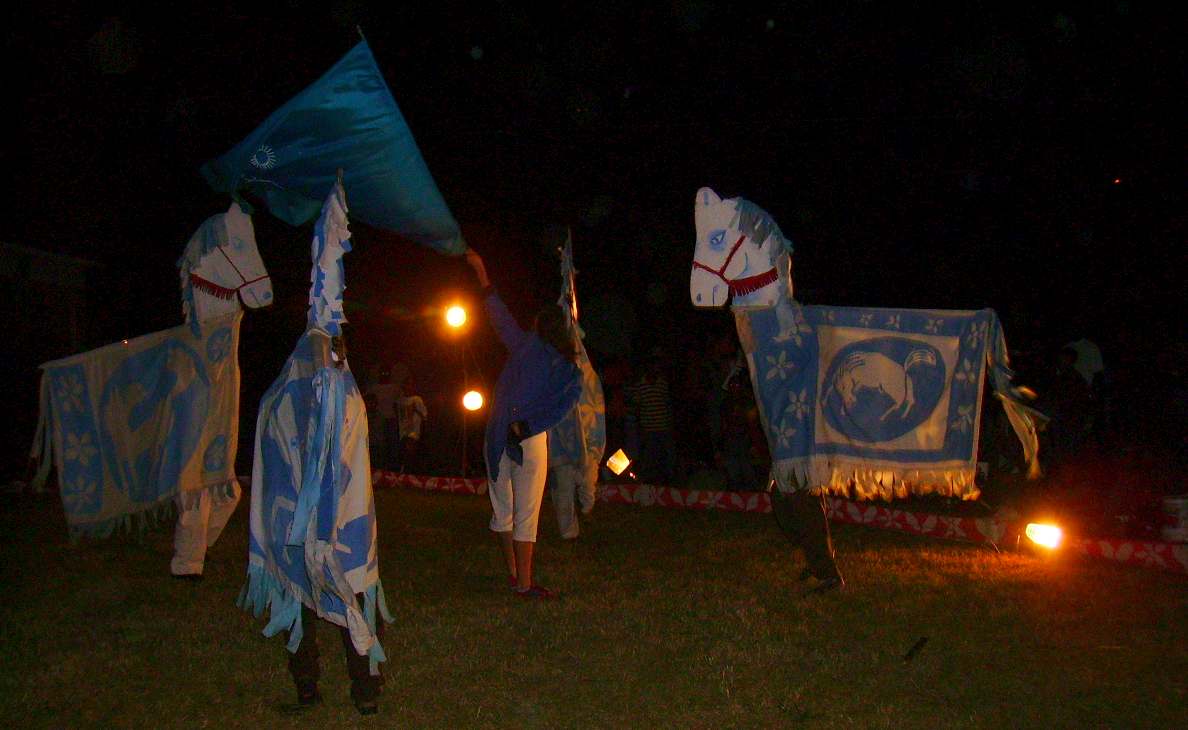 Saturday, November 17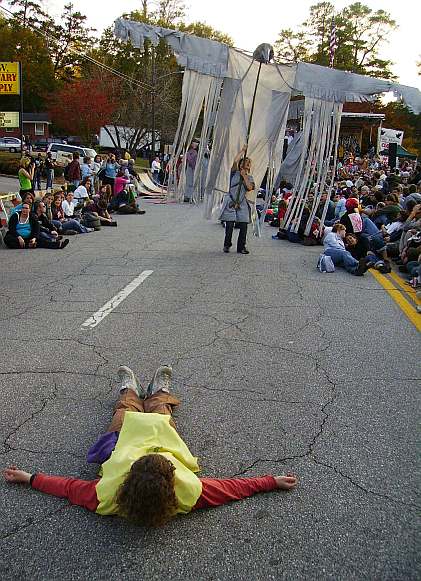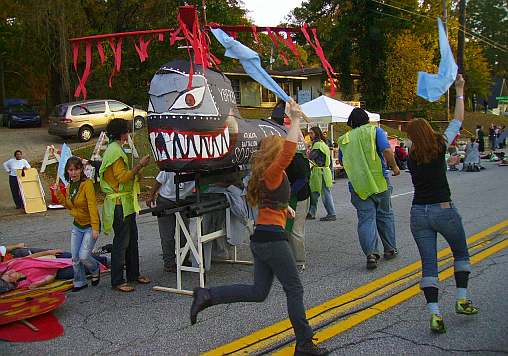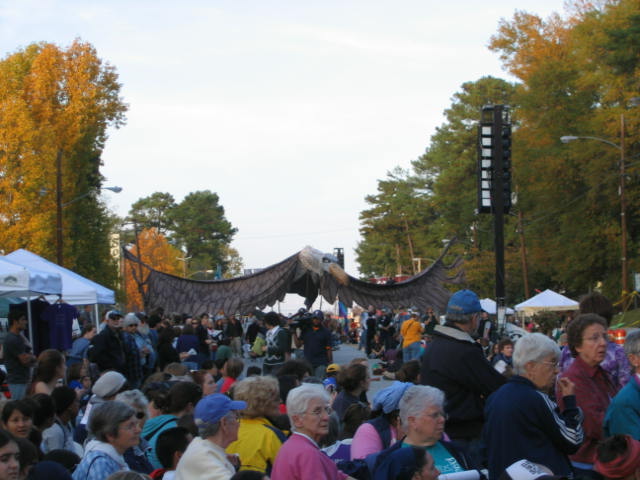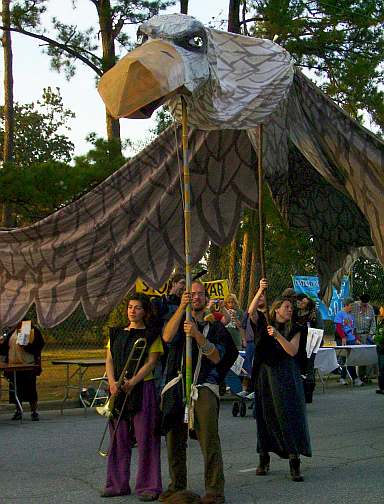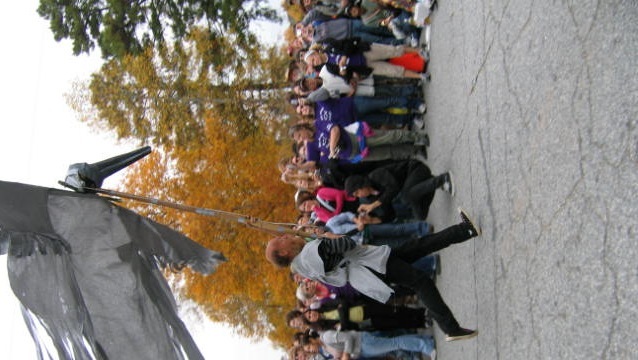 helicopter
procession
drum-jam at the end
Sunday, November 18
impromptu solidarity for people being arrested for people carrying crosses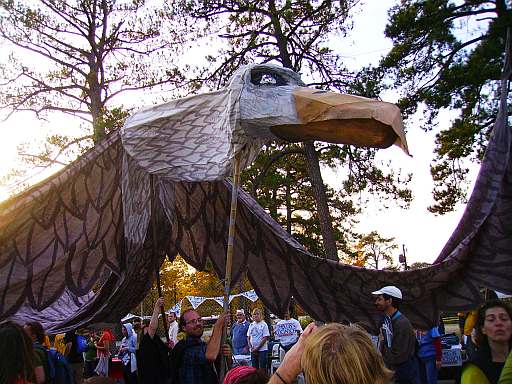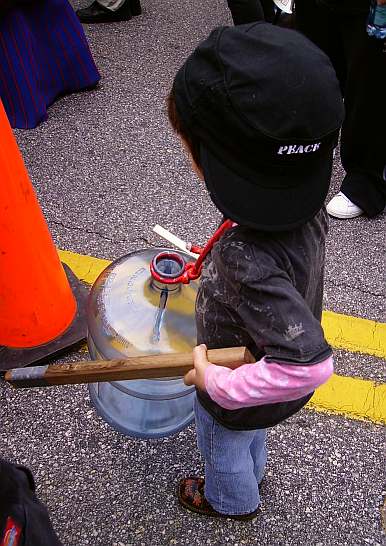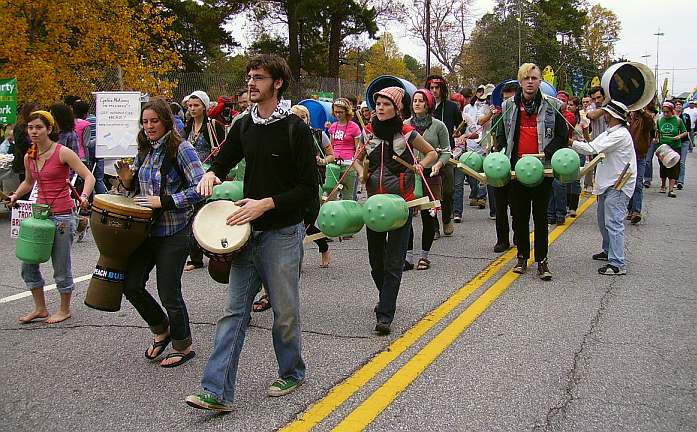 solidarity for T
2006
Build space: Koinonia November 13 to 17
Puppetista Video (long download time, but better to wait until it's done)
2005
SOAW
Spring meetings of the World Bank and IMF, April 16
The Mobilization for Global Justice in Washington DC sponsored a show with the theme "A Better World is Under Construction" Pictures and description
Street theater parade and pagentry for the national week of action in Louieville, KY. March 6 - March 12...
Bringing it to Yum's backyard! The Truth Tour hits Louisville, KY, where farmworkers and their allies organized an extensive week of educational events and actions in and around the city. Highlights included a "Reverse Reality Tour," where farmworkers got a firsthand look at the living conditions and lifestyles of Yum Brands executives.more info
2004
2003

photos from MNSOAW:
2002

Photos by the Conestoga Club November 16th Parade, 2002


2001
2000
From MNSOAW:
1999
at the pentagon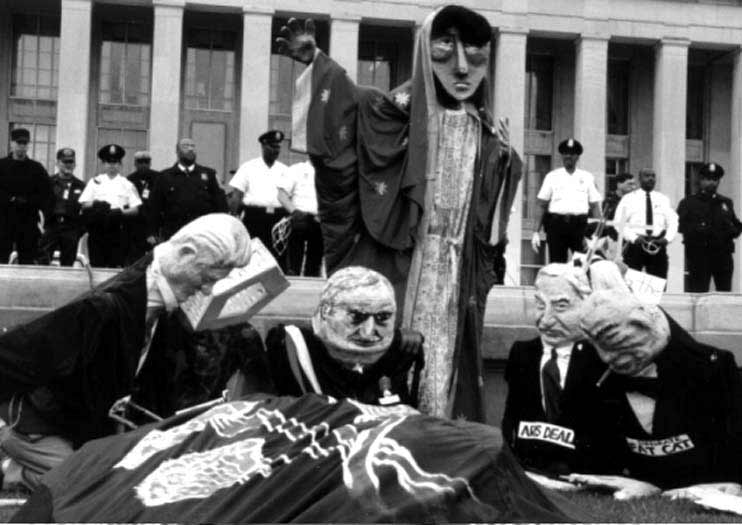 ---
---
website addtions or probems: Arnie
updated: 9/06